Teljes értékű Intel Xeon szerver akár 4 db. Hot-Swap diszkkel! Intel E-2100/E-2200 (Coffee Lake Refresh) processzorra épülő, elképesztően kompakt, halk és alacsony fogyasztású, de meghökkentően erős mini-ITX szerver az irodában, akár az íróasztal mellé is.


3.40GHz Quad-Core Xeon CPU, 8GB RAM, 2x 1TB HDD
Ára: 276.250 Ft +ÁFA-tól
Más "brand" microszerverek általában gyengébb Atom processzoros NAS- vagy fájlkiszolgálók. Az Intel Microszerver esetében a 3.4 GHz feletti órajel és a 8-16-32GB memória garantálja, hogy pl. a teljes funkcionalitású Windows Server 2016/2019 Std. (64 bit) futtatását.
Kattintson az Ajánlatkérés gombra!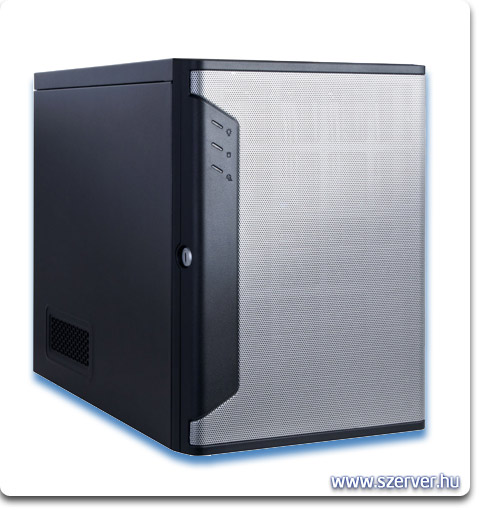 Az alap konfiguráció paraméterei:
Ház: CHENBRO SR30169, Mini-ITX, 350W fix tápegység, 4x 3.5"-os Hot-Swap diszk, zárható
Alaplap: ASUS server P11C-I, 2DIMM, tulajdonságai: Chipset: Intel® C242; Bővítőhelyek: 1 db. PCI Express 3.0 x16; Memória: 2 UDIMM DDR4 sockets (csak un-buffered); 6 x SATA3 6Gb/s ports; 1 x M.2 connector (2242); Intel Rapid Storage Technology Enterprise (RSTe) (RAID 0, 1, 5, 10 )
Processzor: Intel® Xeon® CPU E-2224 (Coffee Lake Refresh) 3.40-3.90GHz, 8M Cache LGA1155
Processzor hűtő: Intel® STS100A Thermal Solution (Active)
Memória: 8GB Kingston 1x 8GB DDR4 (2666MHz, ECC UDIMM)
Merevlemez: 2 db. Western Digital Server 1000GB, SATA3, 64MB, RE4
Videó vezérlő: ASPEED AST2300, DDR3 16MB, Supports D-Sub with max. resolution up to 1920x1200 @ 60Hz
Hálózati kártya: Dual Gb Ethernet (2× 10/100/1000 Mbps)
RAID vezérlő: Intel® 2x SATA3 (6Gb/s), 2x SATA2 (3Gb/s), Support RAID 0,1,5,10 and Intel® Rapid Storage
Támogatott operációs rendszerek:
Microsoft Windows
- Server 2012 R2, 2016, 2019 (x64)
Linux
- RedHat Enterprise Linux Server (x32 and x64)
- CentOS (x32 and x64)
- SUSE Enterprise Linux Server (x32 and x64)
- FreeBSD (x32/x64)
- Fedora core (x64)
- Ubuntu (x64)
Virtual
- Microsoft Hyper-V
- VMWare ESXi 5.1 (csak hardveres RAID vezérlővel)
---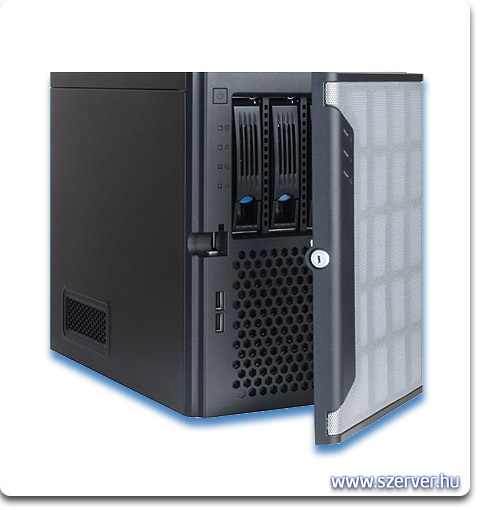 ---
A feltüntetett árak nettó árak.
A dollár/forint árfolyam változása esetén az árváltoztatás jogát fenntartjuk!
Megrendeléstől számítva az alap konfigurációt akár 1-2 napon belül szállítani tudjuk.
Garancia: szervereinkre kivétel nélkül 3 év teljeskörű garancia vonatkozik az alábbiak szerint:
- Budapest és vonzáskörzetében 3 év helyszíni garancia
- egyéb esetekben 3 év budapesti szervízgarancia.