Nem mindennapi konfig: egyutas Intel Xeon szerver redundáns tápegységgel, 8x 3.5" Hot-Swap diszkkel!
Az Intel Xeon E-2200 (Coffee Lake) processzorra épülő, egyutas (egyprocesszoros), konfigurálható torony szerverek az új architektúrának megfelelően immár akár 128GB DDR4-2666 unbuffered ECC memóriáig bővíthetők! Ebben a Supermicro konfigurációban akár 8 db. SSD/HDD is szerelhető a Hot-Swap diszk keretekbe és két 800W-os nagy hatékonyságú tápmodul gondoskodik a redundáns tápellátásról.

3.40 GHz Quad-Core Xeon CPU, 8 GB UDIMM RAM, 2x 2x SAMSUNG PM883 480 GB Enterprise SSD, SATA 6Gb/s
Ára: 564.550 Ft +ÁFA-tól
Rugalmas bővíthetőség. A szerverrel szállított Hot-Swap keretekbe HDD-k és SSD-k is szerelhetők, összesen 8 db. Hálózati portok száma: 4 db. 1Gb. Ethernet plusz egy dedikált távmenedzsment port (BMC), amely Intelligent Platform Management Interface (IPMI) 2.0 támogatással rendelkezik és teljeskörű szerver- és KVM távmenedzsmentet biztosít.
Ezt a szervert nagyon rövid időn belül (konfigurációtól függően 1-2 munkanap, vagy 1-2 hét) házhozszállítjuk!
3 db. PCIe Gen 3.0 foglalat segíti a bővíthetőséget, ebből 2 db x8 és 1 db x4 sebességű, előbbikből az egyik fizikailag x16 szlot-os.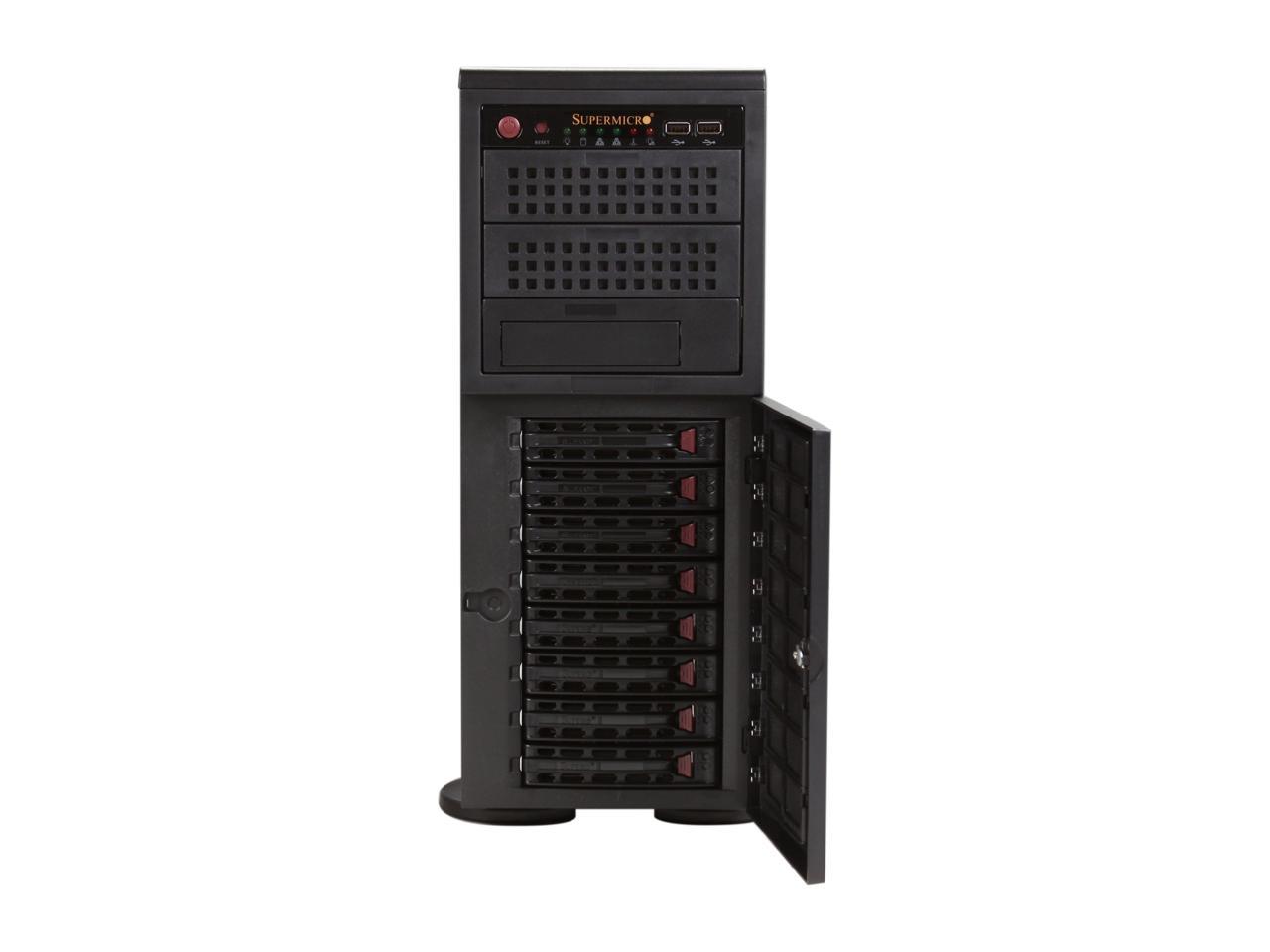 ---
Kattintson az Ajánlatkérés gombra! Mi leellenőrizzük a kiválasztott konfigurációt, javítjuk ha szükséges, sőt, nagyon szívesen segítünk az optimalizálásában is.
Nem biztos a dolgában? Ingyenes konzultációt ajánlunk: 06 (30) 525-2969
---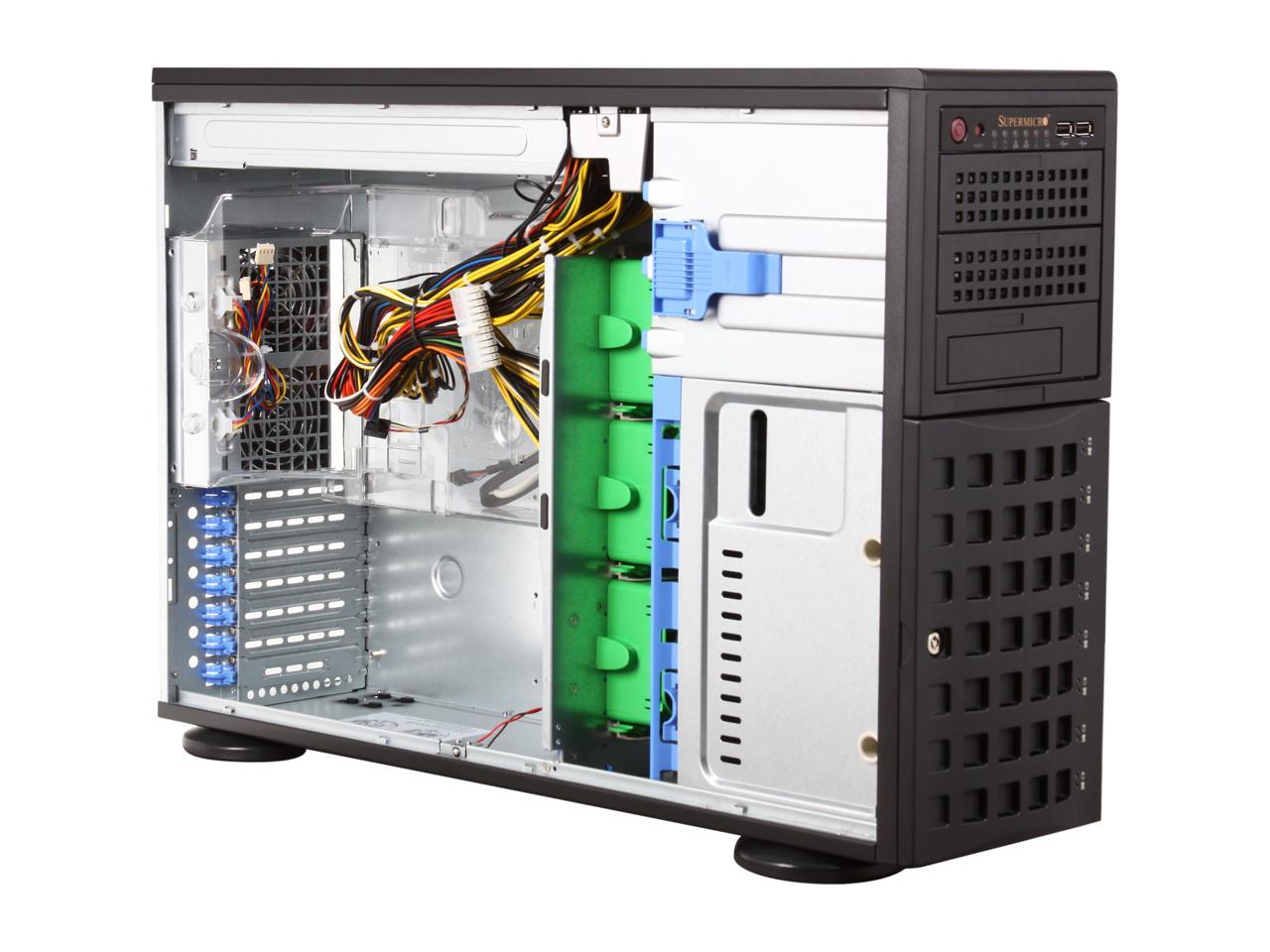 ---
Az alap konfiguráció paraméterei:
Barebone:
- Supermicro SC745TQ-R800 (8x 3.5" Hot-Swap diszk) torony, 2x 800W nagy hatékonyságú redundáns tápegység. (2x 800W 80 PLUS Gold Power Supply)
Alaplap: Intel® M10JNP2SB server board, max 128GB ECC memória, tulajdonságai:
Chipset: Intel® 246; Bővítőhelyek: 1 db. PCI-E x16 (x8 Gen3 Link), 1 db. PCI-E x8 (x8 Gen3 Link), 1 db. PCI-E x4 (x4 Gen3 Link) ; Memória: 4x DDR4 UDIMM ECC, 2666 MT/s, 1.2V (csak un-buffered); 8x SATA3 6Gb/s ports, Ethernet: 4x 1Gbps LAN ports + 1x 1Gbps management port, TPM Version 2.0 support
Processzor: Intel® Xeon® E-2224 CPU 4C/4T (3.40 GHz, 8M cache, LGA1151)
Processzor hűtő: Intel® STS100A Thermal Solution (Active)
Memória: 8GB Kingston DDR4 (2666MHz, ECC UDIMM)
Optikai meghajtó: LG DVD író 20x, Secure Drive, SATA slim
SSD: 2 db. SAMSUNG PM883 480GB Enterprise SSD, 2.5 7mm, SATA 6Gb/s, Read/Write: 550 / 520 MB/s, Random Read/Write IOPS 98K/24K
Videó vezérlő: alaplapi Aspeed AST2500 with 32MB VRAM
Hálózati kártya: 4x Gb Ethernet (4x Intel® I210AT
+ 1x Mgmt LAN, Optional ASMB9-iKVM for KVM-over-IP)
RAID vezérlő: Intel® Rapid Storage Technology Enterprise (RSTe) (For Linux/Windows), Support Software RAID 0, 1, 5, 10
Támogatott operációs rendszerek: Windows Server 2016 és 2019 x64 bit (Essential, Standard, Datacenter),
RedHat® Enterprise Linux 6.9, 7.x & 8.x,
SuSE® Linux Enterprise Server 12 SP3,
CentOS - 7.3, 7.4,
Ubuntu 16.04 LTS
Remote Management Module: beépítve, része a kofigurációnak: Integrated BMC with IPMI - IPMI and Redfish
---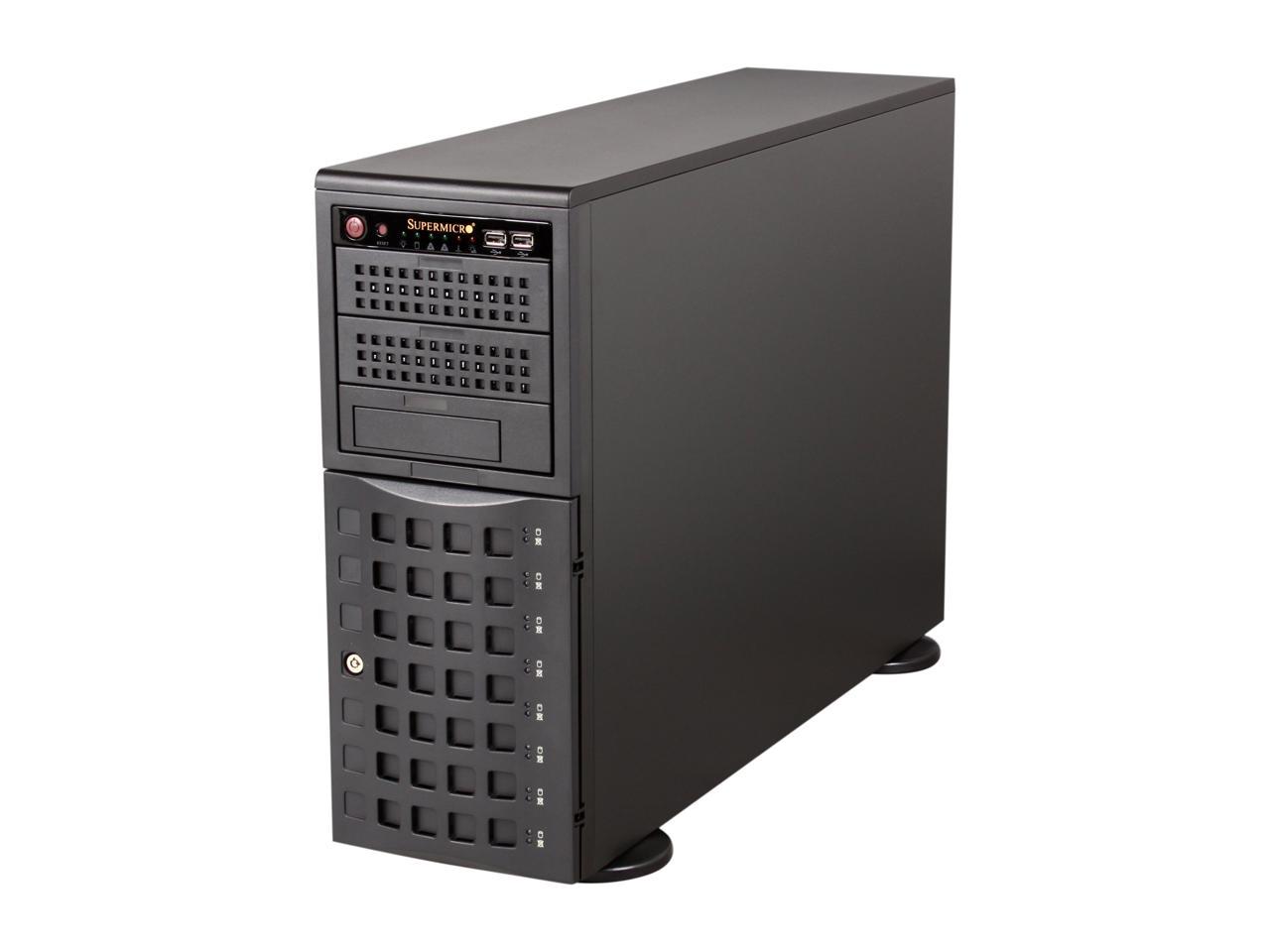 ---
A feltüntetett árak nettó árak.
A dollár/forint árfolyam változása esetén az árváltoztatás jogát fenntartjuk!
Megrendeléstől számítva az alap konfigurációt akár 1-2 napon belül szállítani tudjuk.
Garancia: szervereinkre kivétel nélkül 3 év teljeskörű garancia vonatkozik az alábbiak szerint:
- Budapest és vonzáskörzetében 3 év helyszíni garancia
- egyéb esetekben 3 év budapesti szervízgarancia.